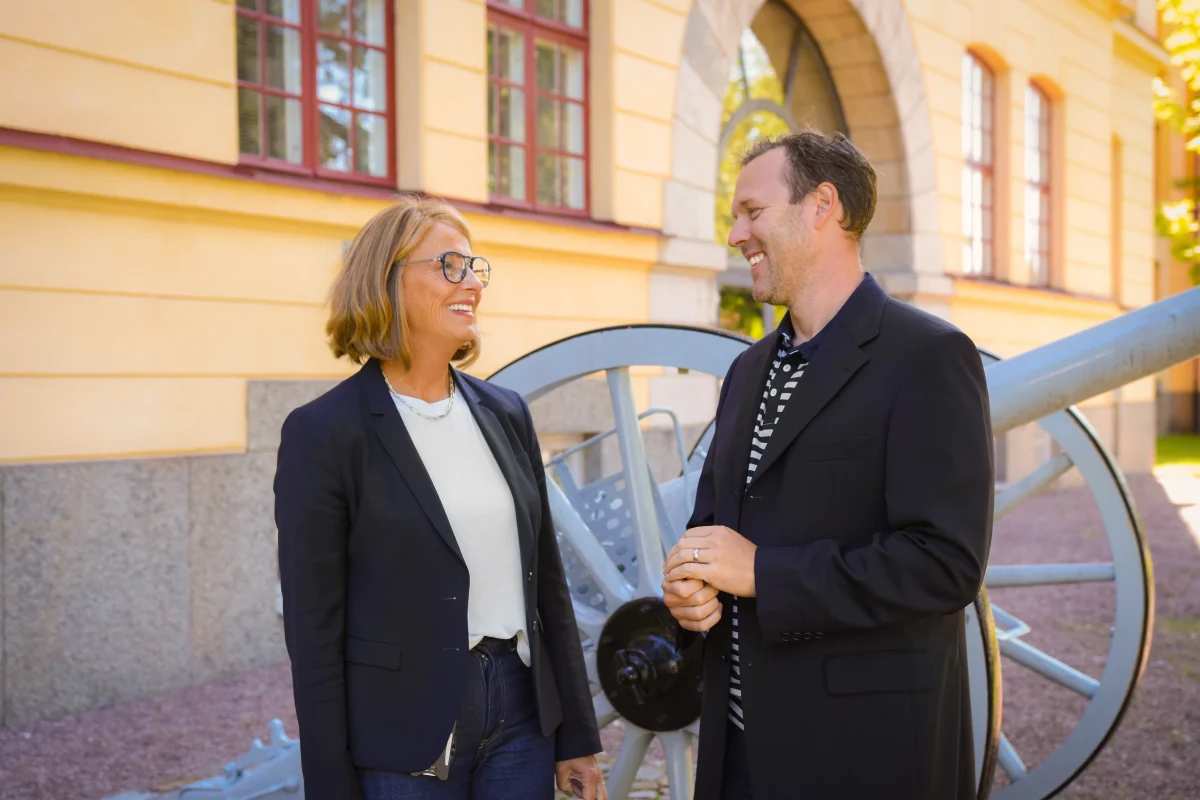 CTC and ClinSmart join forces, challenging the traditional way to conduct clinical trials
By combining modern virtual technology with new site structure for clinical conduct of first-in-human to phase IV trials, Clinical Trial Consultants (CTC) and ClinSmart will together offer a unique full-service solution.
"I'm excited about the fact that we will now be able to create a unique offer for our clients, combining CTC's full-service CRO and early phase facilities with ClinSmart's concept for virtual studies and infrastructure for late phase trials", says Maria Englund, CEO at ClinSmart.
CTC and ClinSmart will jointly respond to the rapidly increasing demand for professional research sites and strengthen their modern digital/virtual methods and tools for planning, conducting and reporting of clinical studies. This will enable the new establishment to grow faster, by creating networks of multiple sites and joint expanded access to patients. This offers a more developed overall concept to the customers, ranging from traditional to completely virtual clinical studies.
"The ClinSmart concept will further expand our offer of multicentre patient trials with digital solutions at our own sites", says Anders Millerhovf, CEO at CTC.
"We are proud to be the first provider in northern Europe combining the new virtual techniques with a clinical site structure that enables cost-efficient clinical development services to the Life Science sector", says Karin Meyer, CEO at Center for Translational Research Sweden (CTR).
The company merge will be effective from 1 January 2022 and ClinSmart will officially be a part of CTC.
CTC was founded in 2011. Since then, CTC has successfully conducted over 350 industry sponsored clinical trials for start-up companies as well as for international pharmaceutical and medtech companies. Their track record includes, but is not limited to, first-in-human, PET/MR, EPQT, drug-drug and food interaction, biosimilar, bioequivalence, and bioavailability studies, new drug delivery systems, ATMP, medical device and Phase II trials. Today, CTC has 80+ employees and offices in Uppsala and Lund.
ClinSmart was founded in 2020 with the mission to develop new, innovative ways of doing clinical trials with modern technology. Since then, they have developed an infrastructure to facilitate clinical research in phase II-IV by providing cost-effective conduct of clinical trials with flexible solutions and a strong digital focus. Their professional sites for multicentre studies (SMOs) are found in Uppsala and Stockholm.
The CTR group consists of five sister companies that offer full-service phase I-II clinical study conduct and management within the pharmaceutical, biotechnological and medical technology research fields. The CTR service offering also covers regulatory advice and overall project strategy planning, DMPK and toxicology support, GLP-certified bioanalysis, and the conduct of studies within phase III and IV. CTR was founded in 2016 and is the holding company for CTC Clinical Trial Consultants, RegSmart Life Science, Lablytica Life Science, ClinSmart Sweden and Toxicology Knowledge Team.