Testimonials
Here are some testimonials from our clients. Are you interested in our offer or have any questions? Don't hesitate to ask us.
What our clients say about us
"CTC provided us with excellent service during our phase 1 study in volunteers. CTC is flexible, service-minded and experienced."
Jimmy Gu
ArkBio | Testimonial collected via email
"CTC's recruitment team has done an absolutely fantastic job! In the middle of the corona pandemic's most uncertain initial phase, we started a clinical study and enrollment is completed by a full month's margin."

Arvid Söderhäll
CEO, Empros Pharma | Testimonial collected via Google
"Asarina Pharma has used the PV and medical monitoring services from CTC. Everything has gone very smoothly, professionally and flexible; all the way from setting up the safety management plan to safety reporting and follow-ups. We would do it again!"

Märta Segerdahl
CMO, Asarina Pharma | Testimonial collected via Google
"CTC has taken our product (monoclonal antibody) through the first time in human program all the way to Phase II. Leaving our studies in their hands is comfortable, in all aspects."

Athera | Testimonial collected via Google
"Our pipeline consists of several candidate drugs in clinical and late preclinical development, and as a lean organization, we rely on close and effective collaborations with external partners to ensure high standards, scalability and a cost-effective development. CTC, having both scientific and operational expertise, is an ideal and highly valued partner to us. A safe and efficient advancement of candidate drugs from preclinical to initial human testing requires broad scientific knowledge, thorough operational planning and a high level of flexibility. In our collaborations, the CTC team has showed that it is possible to build in both adaptive design elements and early exploration of efficacy signals in first-in-human (FiH) protocols while maintaining a focus on trial participant safety. Effective operations and a customer-focused mindset have, together with the adaptive design elements, made the trial conduct smooth and successful. From both a scientific and operational perspective, I would highly recommend CTC as a preferred partner for FiH and other human pharmacology trials."
Elin Rosendahl
VP Clinical Development, Vicore Pharma | Testimonial collected via Google
"An immense thank you to the CTC Team and its partners for this extraordinary achievement during the COVID pandemic. Special congratulations for: – The PI and Site staff for their tremendous performance with high quality deliver, – The Project Lead for her proactivity, risk-based approach, problem solving sprit and the outstanding coordination of all actors around our project to meet milestones on time – The entire project Team for huge professionalism and resilience in finding the best solutions to achieve successful project resolution and completion. High delivery with highly experienced, professional and dedicated people!"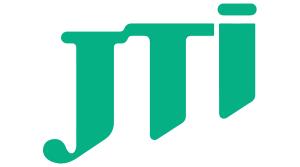 Karine Renard
JTI | Testimonial collected via Google
"CTC provided us with excellent service during our FIH single ascending dose and multiple ascending dose study in volunteers and patients. CTC is flexible, service-minded and experienced."

Thomas Edlund
CEO, Betagenon | Testimonial collected via Google
"CTC was innovative and found a complete e-solution in our study, using everything from electronic informed consent to full tele medicine visits over the internet with the physician. Working with CTC is inspiring."

Kerstin Nilsson
CRM, BioGaia | Testimonial collected via Google
1
2
Customer Success Story – Empros Pharma
We provide our customers with cost-effective advice, conduct and reporting of clinical trials.