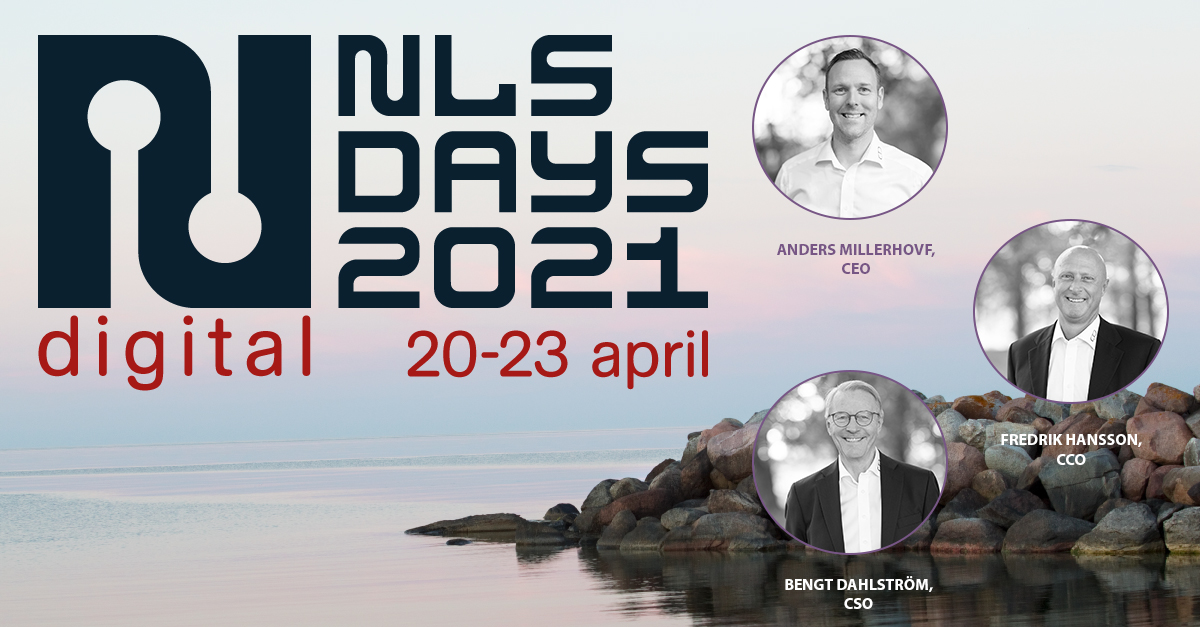 CTC will attend NLSDays digital 2021
Anders Millerhovf, CEO, Fredrik Hansson, CCO, and Bengt Dahlström, CSO, will represent CTC during this year's NLSDays.
Our delegates are available to discuss upcoming project and to tell you all about our full-service offer for clinical trials in phase 0-II, as well as our experience in conducting virtual trials.
The heart of our business lies within our fully equipped, state-of-the-art research facilities (a first-in-human unit and phase I-II unit). To offer a true full-service offer, in-house clinical conduct operated by our dedicated staff of physicians, research nurses and laboratory personnel is always included.
NLSDays will this year be hosted online. CTC will be hosting a digital showcase and will be open for one-to-one meetings. Bookings opens on March 15.
"We look forward to exploring the possibilities to create new relationships over the web and to meet familiar faces during this viral event" says Anders Millerhovf.
See you soon!
Read more about our special techniques and broad experiences on ctc-ab.se.
---
Nordic Life Science Days is the largest Nordic partnering conference dedicated to the life science industry. Since its inception in 2013, the event has nurtured a community of people from the world of life science and created a unique place to do business. This year they are aiming to create live and virtual spaces for meaningful encounters, with one-on-one meetings being one of the main features of NLSDays.
NLSDays attracts leading decision makers from biotech, pharma and medtech as well as finance, research, policy and regulatory authorities.