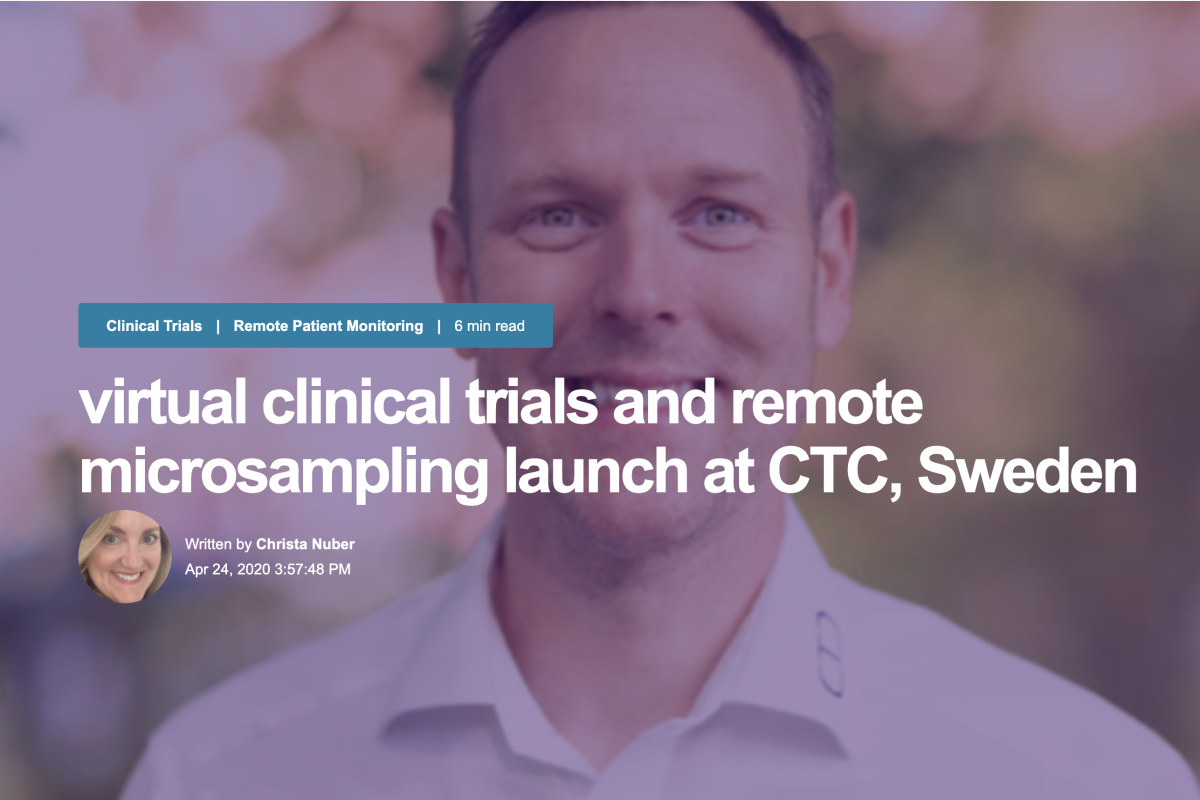 CTC is featured in a new podcast
Last week, our CEO Anders Millerhovf was interviewed for Neoteryx's new podcast and blog intended to feature key industry leaders in microsampling.
In the podcast, Anders Millerhovf are talking about virtual clinical trials and remote blood collection using the Volumetric Absorptive Microsampling (VAMS) technique.
"In pandemic times as we all are experiencing now, a virtual study would be able to continue without increased risk of virus spread since the visits would be performed virtually," he says in the interview.
Neoteryx is a company that delivers a blood microsampling innovation. Their class I medical device, The Mitra® microsampler, is based on Volumetric Absorptive Microsampling (VAMS) technology. It facilitates convenient specimen collection and transportation of blood and other biological fluids to improve animal and patient welfare, reduce laboratory costs, and enable new value-based, patient-centered models of care.