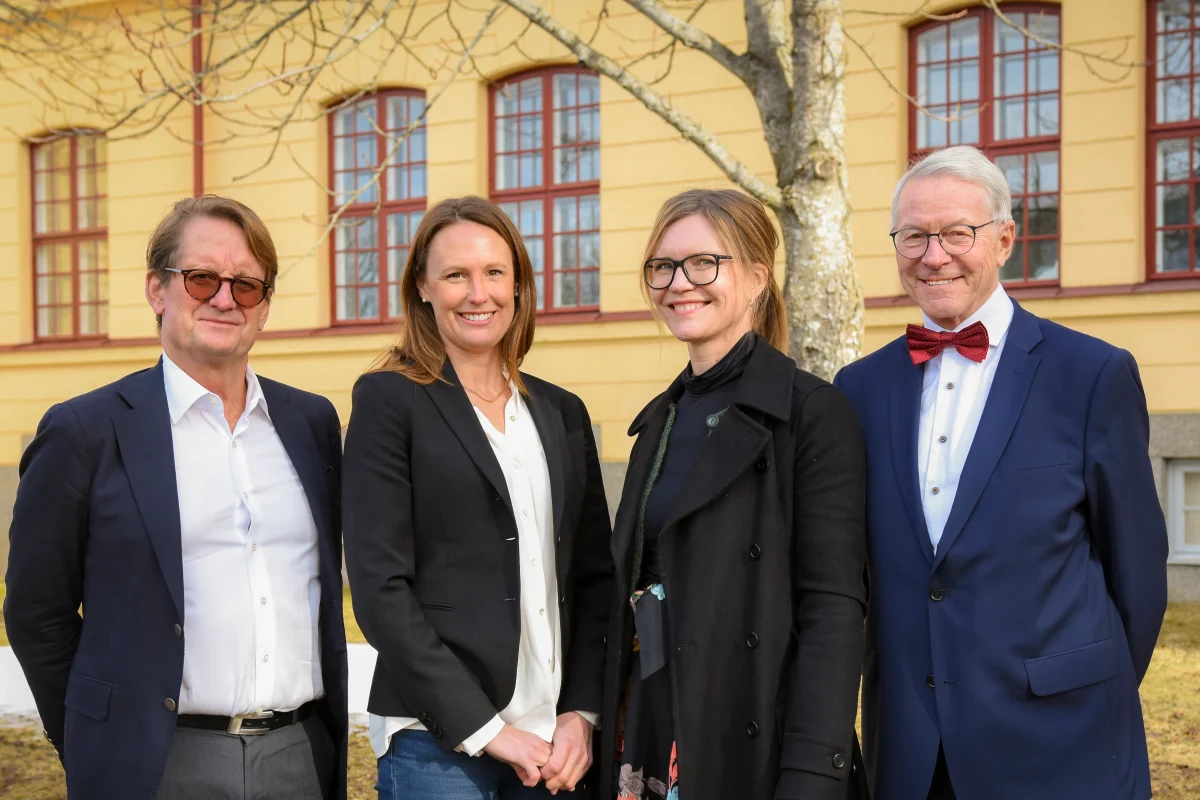 CTC appoints next generation CxO's
Clinical Trial Consultant's (CTC's) clinical trial experts, Helena Litorp and Sandra Kuusk, have been promoted to senior medical and scientific positions.
The newly appointed Chief Medical Officer (CMO) at CTC, Helena Litorp (MD, PhD, Associate Professor), is a board-certified specialist physician in obstetrics/gynaecology with experience from clinical work, education, supervision and international research collaboration. She has served as principal investigator and co-investigator in 30+ clinical trials at CTC. As CMO she will be responsible for the overall medical safety at CTC, coordination of the physician group and medical experts and a member of the strategic management group.
Helena is associate professor in global health at Karolinska Institutet, and her main research area is in implementation of quality improvement interventions and innovations for emergency obstetric care in low-resource settings.
The newly appointed Chief Scientific Officer (CSO) at CTC, Sandra Kuusk (MSc, PhD) recently received her Executive MBA diploma including an MSc in Business Administration from Stockholm University. Sandra has a broad scientific background originating in basic research and the molecular characterisation of gene and micro-RNA function at Uppsala University. She has nearly 15 years of experience in clinical trials and the CRO industry as medical writer, project manager, line manager and director. In the role as CSO, Sandra will be responsible for CTC's overall scientific profiling. She will continue to take on certain medical writing assignments and will be a member of the strategic management team.
Sandra has a special interest in assistive technology, in particular eye-tracking, used for communication and literacy training by children lacking verbal speech. She is also involved in the work of the national association for mobility impaired children and adolescents.
"Timely succession planning is a corner stone of a sustainable company and we are pleased to support Helena and Sandra in their new executive roles", says Folke Sjöberg former CMO and Bengt Dahlström former CSO.
"We are pleased to complete the bridging of our two key senior roles to Helena and Sandra. They will in their new positions continue to build value for our customers", says Anders Millerhovf, CEO.
Former CMO, Folke Sjöberg, and former CSO, Bengt Dahlström, will retain their roles as senior advisors at CTC. Both are also board members of CTC's holding company, Center for Translational Research Sweden (CTR).